Robert Fitzsimmons
(he/him)
,
Production Designer
"Rj" is co-owner of Bare Bodkins and the husband of Jayna Fitzsimmons. He has a B.F.A. in technical theatre and design from Western Kentucky University and has worked for Augustana University, the Black Hills Playhouse in South Dakota, Brevard Music Center in North Carolina, Jenny Wiley Theatre in Kentucky, and the Arundel Barn Playhouse in Maine.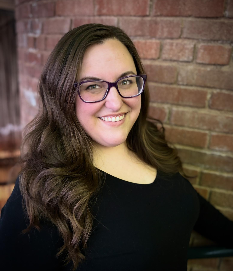 Jeff is excited to be joining Bare Bodkins for his eight production. He is a graduate of Augustana University with a B.A. in Theatre and Philosophy and is currently pursuing his M.F.A. in Directing from the University of South Dakota. Additionally, he has been serving as the Artistic Director for Monstrous Little Theatre Company since 2016 and works with other area theatre companies. He is excited to be returning for another summer with Bare Bodkins and is continually inspired by the tremendous work of all around him. He would like to thank his loved ones for their never ending support and encouragement.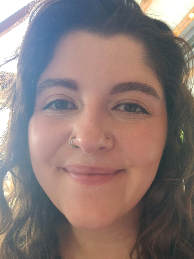 Nolan is a current student at Augustana University majoring in Vocal Music Education. He is also actively involved in Augustana's Theatre company and has acted in both mainstage and short student-directed plays.


.
Tatiana is a senior Elementary Education and Theatre Double Major at Augustana University. She is excited to be a part of the Bare Bodkins company again this year. Past favorite roles of Tatiana are Macbeth in Macbeth, Medea in Medea, Clown 1 in 39 Steps, Juliet in Romeo and Juliet, Puck in A Midsummer Night's Dream, and Proteus in Two Gentlemen of Verona. Tatiana has two dogs that she loves deeply and a mother that she loves dearly. Tatiana is originally from Babylon, Long Island. New York, but calls Sioux Falls home. She is excited to spend her summers "sweaty for Shakespeare!" This group has pushed her to be better, and she is so proud to be a part of it.
Neil is a current Augustana University student majoring in theatre. He has most recently been seen in The 39 Steps and Little Women. The Tempest is Neil's Bare Bodkins debut!
Jayna Fitzsimmons
(she/her)
,
Artistic Director
Jayna is a full time faculty member in the theatre

department

at Augustana University where she directs productions and teaches courses in acting, theatre history, playwriting, improv, and theatre for social change. She also teaches a global studies course that explores performance in Central and Eastern Europe. She has a B.A. in theatre arts from SMSU, an M.A. in theatre with emphases in theatre history and literature, directing, acting and Elizabethan drama from USD, and is currently a doctoral candidate at USD specializing in 20th and 21st century drama. Jayna's directing work has receilved regional honors from the Kennedy Cener American College Theatre Festival (KCACTF), and she currently serves as the KCACTF ASPIRE Arts Mentorship coordinator for Region 5. When she's not busy with Bare Bodkins, Jayna frequently collabrates with playwrights to develop new work, and she partners with the Dakpta Academy of Performing Arts' youth Shakespeare and Plays for Living programs. Originally from the Sioux Falls area, Jayna grew up enjoying Bare Bodkins performances. Now in her 10th summer as Bare Bodkins' artistic director, Jayna is thrilled to collaborate with this season's incredibly gifted company!
N

adine Purvis Schmidt

(she/her)
Nadine is Professor of Theatre at Southwest Minnesota State University, where she directs shows, teaches various acting, directing, and other courses, and is the producer and program coordinator. Credits include Nickel and Dimed (Barbara) with TheatreMidwest, Superior Donuts (Lady) with TheatreSquared, As You Like It (Dukes Frederick and Senior) and Henry IV (Mistress Quickly) with the Cleveland Shakespeare Festival, as well as 8 previous seasons with Bare Bodkins, including Much Ado About Nothing (Leonato, Conrade, Ursula) A Midsummer Night's Dream (Titania, Theseus, Snug), Macbeth (First Witch, Malcolm), The Winter's Tale (Paulina, Shepherd), Hamlet (Gertrude), All's Well that Ends Well (Countess, Widow), Romeo and Juliet (Friar Laurence, Capulet), and The Tempest (Prospero). Nadine has an MFA in acting from the University of Arkansas, a certificate in Shakespeare performance from the Royal Academy of Dramatic Art in London, and a BA in English from Harvard.
Elizabeth Dobbe
(they/them)
Elizabeth Dobbe is a recent grad of Augustana University where they studied theatre. In the Spring of 2020, Elizabeth was cast as Miranda in Augustana's production of The Tempest, which was unfortunately canceled due to Covid. For this reason they are especially psyched to join the Bare Bodkins Theatre Company and finally get a chance to play the role of Miranda! Elizabeth would also like you to know that they are a proud rat-parent to six rats.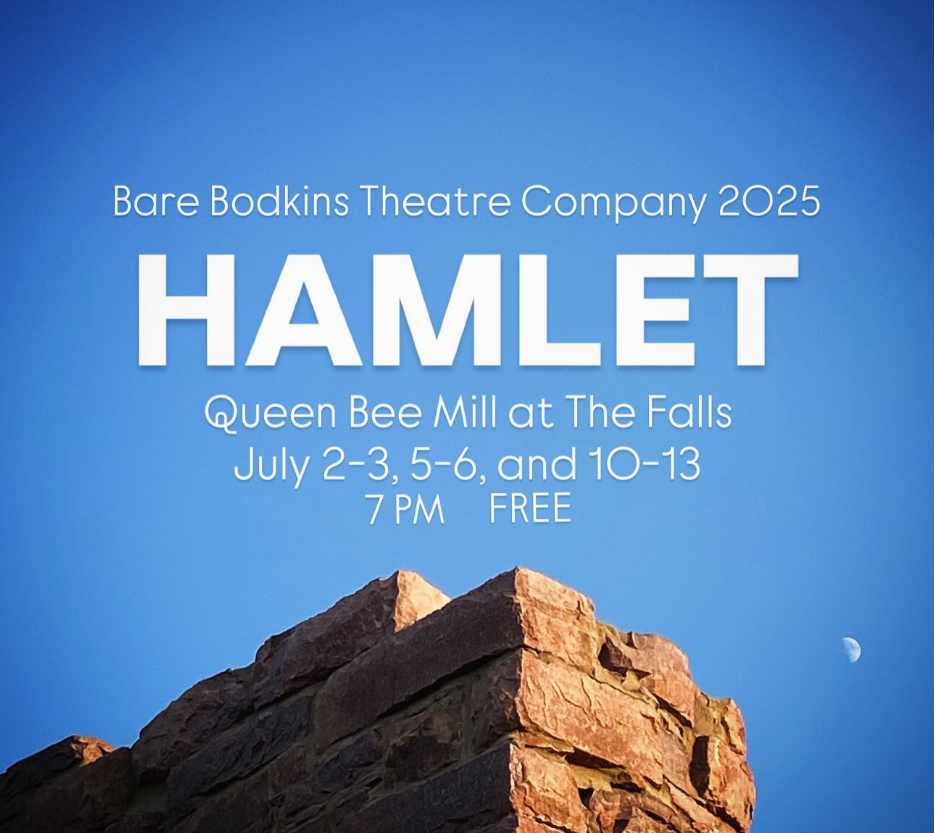 Kale Hellman is a 2021 Augustana University gradute with a Bachelor's in Theatre and English. They acted in 15 Augustana shows including King Lear (the Duke of Albany), Tartuffe (Orgon), Real as Air (Kathy), A Midsummer Night's Dream (Lysander), and Guys and Dolls (Harry the Horse). They also directed She Kills Monsters, I'm Only Sleeping, and a scene from Rabbit Hole as well as wrote the play What My Code Doesn't Tell Me. Other credits include acting in Monstrous Little Theatre Company's staged readings of Plus One and 10 Years as well as playing Callie in Montrous's recent production of Stop Kiss. They hope to attend grad school for acting in the near future. This is Kale's second year with Bare Bodkins, previously playing Beatrice and Don John in Much Ado About Nothing. Kale is more than excited to bring some of the characters in The Tempest to life and hopes you enjoy Sebastian's schemes and Ferdinand's love in the same way they do.