Robert Fitzsimmons
(he/him)
,
Production Designer
"Rj" is co-owner of Bare Bodkins and the husband of Jayna Fitzsimmons. He has a B.F.A. in technical theatre and design from Western Kentucky University and has worked for Augustana University, the Black Hills Playhouse in South Dakota, Brevard Music Center in North Carolina, Jenny Wiley Theatre in Kentucky, and the Arundel Barn Playhouse in Maine.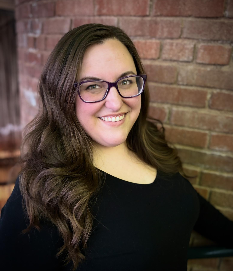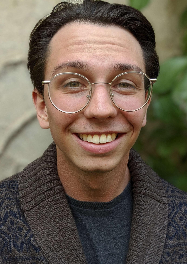 Jeff is excited to be joining Bare Bodkins for his ninth production with the company. He is a graduate of Augustana University with a B.A. in Theatre and Philosophy and is currently pursuing his M.F.A. in Directing from the University of South Dakota. Additionally, he has served as the Artistic Director for Monstrous Little Theatre Company and works with other area theatre companies. He is excited to be returning for another summer with Bare Bodkins and is continually inspired by the tremendous work of all around him. He would like to thank his loved ones for their never ending support and encouragement.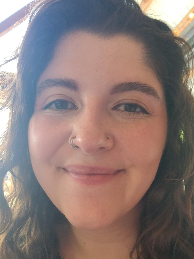 Nolan is a current student at Augustana University majoring in Vocal Music Education. He is also actively involved in Augustana's Theatre company and has acted in both mainstage and short student-directed plays.


.
Tatiana is a senior Elementary Education and Theatre Double Major at Augustana University. She is excited to be a part of the Bare Bodkins company again this year. Past favorite roles of Tatiana are Macbeth in Macbeth, Medea in Medea, Clown 1 in 39 Steps, Juliet in Romeo and Juliet, Puck in A Midsummer Night's Dream, and Proteus in Two Gentlemen of Verona. Tatiana has two dogs that she loves deeply and a mother that she loves dearly. Tatiana is originally from Babylon, Long Island. New York, but calls Sioux Falls home. She is excited to spend her summers "sweaty for Shakespeare!" This group has pushed her to be better, and she is so proud to be a part of it.
Betty is delighted to make her Bare Bodkins debut. She graduated with her BFA in Musical Theater from Stephens College in 2022 before coming back home to South Dakota. After performing for over ten years, some of her favorite roles include Jo in Independence, Alice Murphy in Bright Star, Rizzo in Grease, and Paulette in Legally Blonde. She is endlessly thankful to the Sioux Falls theater community for welcoming her and giving her a chance. (Hi, Mom & Dad!)
Jayna Fitzsimmons
(she/her)
,
Artistic Director
Jayna is a full time faculty member in the theatre

department

at Augustana University where she directs productions and teaches courses in acting, theatre history, playwriting, improv, and theatre for social change. She also teaches a global studies course that explores performance in Central and Eastern Europe. She has a B.A. in theatre arts from SMSU, an M.A. in theatre with emphases in theatre history and literature, directing, acting and Elizabethan drama from USD, and is currently a doctoral candidate at USD specializing in 20th and 21st century drama. Jayna's directing work has receilved regional honors from the Kennedy Cener American College Theatre Festival (KCACTF), and she currently serves as the KCACTF ASPIRE Arts Mentorship coordinator for Region 5. When she's not busy with Bare Bodkins, Jayna frequently collabrates with playwrights to develop new work, and she partners with the Dakpta Academy of Performing Arts' youth Shakespeare and Plays for Living programs. Originally from the Sioux Falls area, Jayna grew up enjoying Bare Bodkins performances. Now in her 10th summer as Bare Bodkins' artistic director, Jayna is thrilled to collaborate with this season's incredibly gifted company!
Marisa Moser
(she/they)
Marisa Moser is excited to make their debut with Bare Bodkins'. Her favorite recent roles include Shay in "The Theatre at Night", Sheri in "American Hero", Linda in "Blood Brothers", and Mud Eyes in "10 Years: A Climate Crisis Play". She is a graduate of Kings College London and the recipient of the 2021 SF Stage Award for Best Actress in a Play or Musical for "It's A Wonderful Life". Marisa would like to thank the community for their continuing support of regional arts.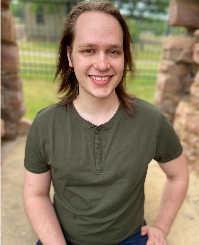 Debbi is ecstatic to return to the Mill with her friends at Bare Bodkins! She is so grateful to live in this beautiful city doing what she loves. She graduated with degrees in Communication Studies and Theatre and English from the University of Sioux Falls and studied at the Stella Adler Studio of Acting in NYC. She has performed with several regional theatre companies in Minnesota and South Dakota including Paul Bunyan Playhouse, Bare Bodkins Shakespeare Company, Goodnight Theatre Collective, Ephemeral Productions, the National Theater for Children, and Prairie Repertory Theatre and is a founding member of Improv Falls. She is the Executive Director of Monstrous Little Theatre Company which aims to produce professional, contemporary drama to explore societal issues and human nature and she works full time helping to train the next generation of young performers at the Dakota Academy of Performing Arts. Some of her favorite recent roles include Jo in LITTLE WOMEN (Good Night Theatre Collective), Lucy in YOU'RE A GOOD MAN, CHARLIE BROWN and Babe in CRIMES OF THE HEART. In her free time, she loves to travel, eat bagels, and read. Debbi would like to thank her husband Bobby, family, friends, and loving Father for being her constant inspiration, teachers, and support!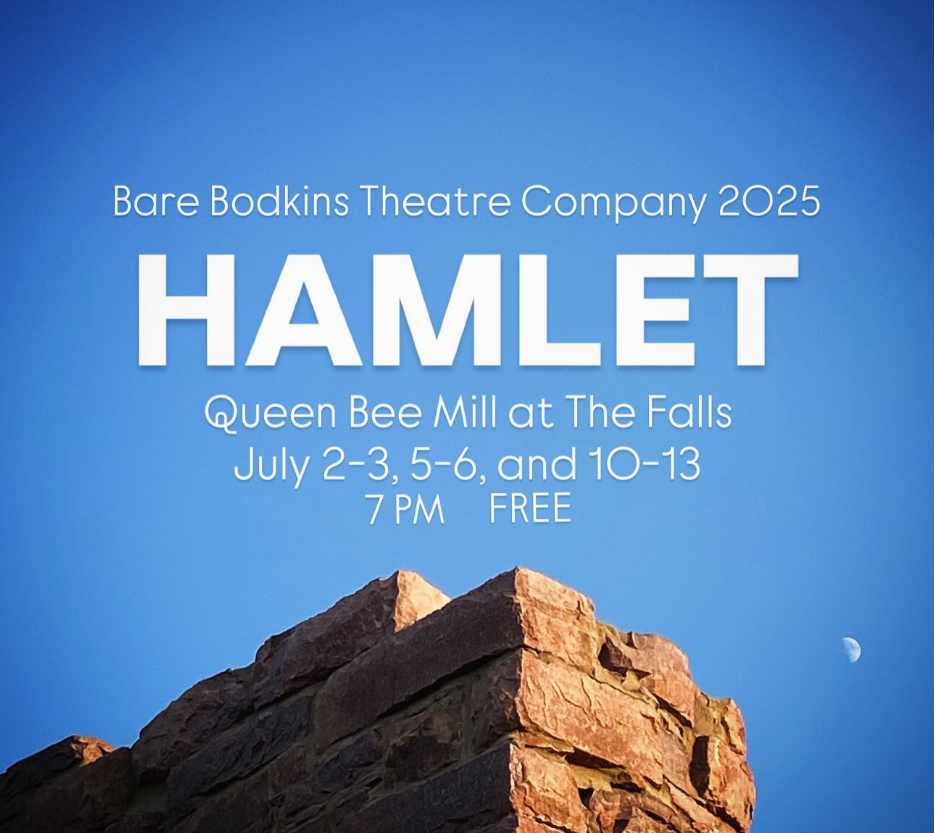 Ryan is a Sioux Falls actor, director and writer. He graduated from the University of Sioux Falls with a B.A. in Communications and Theatre. He currently serves on the MCAP Board of Directors and is co-founder of Storytellers Anonymous. This is Ryan's second show with Bare Bodkins, having debuted in 2019 in A Comedy Of Errors. Recent show credits include: At Long Last Leo (Leo); American Hero (Ted Cranston); and Every Brilliant Thing (Himself). When he isn't onstage, Ryan occupies his time playing Dungeons & Dragons and writing poetry and scripts.